Your Douglasville Dentist: Proudly Serving Douglasville, Lithia Springs, and surrounding areas.
Please visit our Office News for important information regarding COVID-19.

Please click here to view and complete our online patient forms prior to your appointment.

We know how important having a great smile is to looking and feeling good. That's why Dr. J. Keith Smith and the entire team at our Douglasville, Georgia dental practice is committed to providing the highest quality in family and cosmetic dentistry.

Leveraging today's latest technology, Douglasville dentist Dr. J. Keith Smith can create results that change how you look and feel. Whether you need a routine checkup, or more advanced procedures like a smile makeover, our dental practice offers a wide variety of procedures to uniquely fit your needs. In addition, our friendly staff ensures your visit to the dentist is affordable and comfortable. If you are searching for a Douglasville family dentist or a Douglasville cosmetic dentist – look no further, contact us today at (770) 948-1600.

We invite you to look around our site to learn more about Dr. J. Keith Smith and our Douglasville dental practice to see how we can be an integral part of your dental care. We know that the first step towards a beautiful smile begins with selecting a Douglasville dentist that you can rely on. Don't hesitate to give us a call if you have any questions, or if you would like to schedule an appointment.

Dec 21, 2021

-

Happy Holidays!

It is hard to believe how fast 2021 has gone by! We would like to wish everyone a happy and joyous holiday season! Cheers for a healthy and prosperous 2021! The days our office will be open during Christmas and New Years...

May 18, 2020

-

Office Reopening for Routine Dental Visits

5/18/20 Dear Valued Patient: We hope this letter finds you and your family in good health. Our community has been through a lot over the last few months, and all of us are looking forward to resuming our normal habits...

Mar 19, 2020

-

COVID-19 Update

Dear Valued Patient, As your dental health professional, your health and safety are our highest priority. Amid the growing concerns about COVID-19, our practice is adhering the recommendation of the CDC and the President's...


Pam McKerley

Dr. Smith and his staff has been keeping my family happily smiling for almost 20 years! His excellent work and commitment to his patients is always evident at every visit.

Charles W. Scott, Ph.D.

I proudly endorse Dr. J. Keith Smith as an outstanding dentist who has been my family's dentist since beginning his practice in Lithia Springs many years ago. As a highly skilled and competent professional, his gentle and caring attitude is readily apparent in meticulous attention to every detail of my family's health, comfort and dignity. Dr. Smith welcomes our questions and patiently provides endless details when requested. He and his staff make every effort to schedule appointments at our convenience when possible, provide follow up care and quickly respond to after hour's emergencies. We come to our appointments with complete assurance that we are receiving the very best dental care available.


Wren Pirkle

Dr. Smith has been my dentist since 1995 and I have always received excellent care. He and his assistant, Linda are always so caring and attentive during a procedure and put any fear you have at ease. I have had excellent cleanings by both hygienists, Janis and Terri over the years. Mary Ella manages the front office with skill and grace and is always willing to go the extra mile. Basically no staff turnover just a very professional and personable practice.
Appointment request
Need an appointment with a dentist in Douglaville ? Requesting an appointment at our Douglaville, GA family and cosmetic dental office is now easier than ever. Fill out the form below and we'll contact you to find a time that fits your schedule. Start your journey towards a beautiful smile with us today!
Contact Us
Have a question or comment? Fill out the Contact Us form and we will be in touch as soon as possible.
J. Keith Smith, DMD, PC

3387 GA-5, Suite D

Douglasville GA 30135
Phone: (678) 653-8998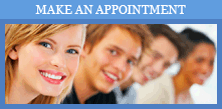 J. Keith Smith, DMD, PC
3387 GA-5, Suite D
Douglasville, GA 30135
Phone: (678) 653-8998

Fill out the contact form below and we will respond as soon as possible
Come See Your Douglasville Dentist, J. Keith Smith, DMD, PC in Douglasville for all Your Dental Needs. We Ensure Your Visit will be Affordable & Comfortable. Call Today! (770) 948-1600!
J. Keith Smith, DMD, PC
Douglasville Family and Cosmetic Dentist